BE COOL BE NICE
*Kindness is always in style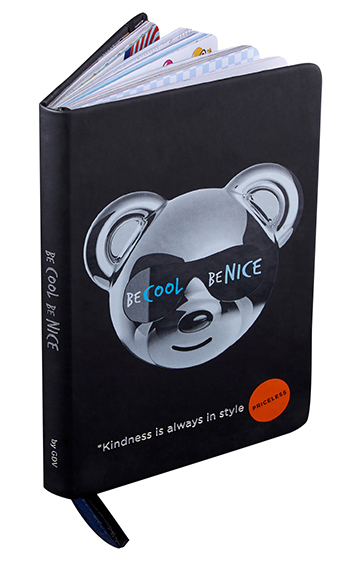 *Caution - Reading and sharing the Be Cool Be Nice book and app will result in a sudden and overwhelming desire to inspire kindness online and off. Potential side effects include: the onslaught of giggles, precarious hilariousness, upside down frown syndrome, anti-judgmental-itis, anti-bully-itis & mild to severe popsicle addiction
OUR ESSENCE
Empowering
kindness
OUR VISION
"There is no civilisation
without civility"
Be Cool Be Nice
OUR MISSION
To promote kindness and civility
Dude, don't be rude
Don't be mean, don't be rude
do not have an attitude
Keep your anger to yourself
blame it not on someone else
*Kindness is ALWAYS in style
Conflict Prevention Intention
BCBN Tips for conflict-free communication:
Mind your tone (keep your cool)
Mind your manners (as a rule)
Mind your language (you have lost the argument once you swear or shout)
Mind your volume (keep it level without a doubt)
Mind your stance (body language with no aggression)
Mind your mouth (before your words cause hypertension)
TECHNOLOGY HAS SHRUNK THE WORLD AND CLOSED DISTANCES, BUT SOCIAL MEDIA IS MAKING US…
Meaner
Less tolerant of those who disagree with us
Less kind
Technology can also bring us together
Solution…
BE COOL BE NICE
Offline and on!
SPREAD THE LOVE!
Get involved, check out the book, the revolution will be social!
Wanna feature right here on this site?
1. Shoot a quick video saying what Be Cool Be Nice means to you
2. Upload it to Instagram, tag

@becoolbenice

and hashtag

#becoolbenice

3. Then we'll do the rest, our favourite videos will appear right…
HERE
WHAT DOES BCBN MEAN TO YOU?
PRESS
click logos:
Contact
© Be Cool Be Nice